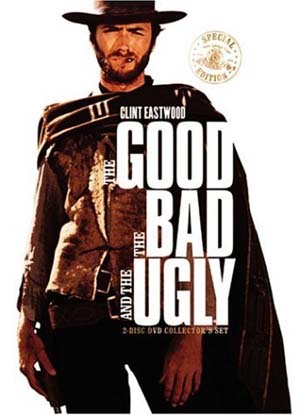 The Good
Brendan Harris
– His defense has been better than advertised and his bat has matched his 2007 performance. Harris' patience at the plate really stands out in this lineup of hackers and he should find himself at the top of the lineup on a daily basis…plus there's probably more power (doubles mostly) on the way. He's not a star, but he's a competent bat.
The young pitchers
– Should I be lame and label Bonser, Baker, and Blackburn as the killer Bs? Naa. Bonser's actually a strange case so far, his ERA puts him as a solid middle-of-the-pack starter, but his strikeout rate has plunged and he's looked shaky. Oh well, he's certainly no worse than what other teams trot out for #4 and 5 starters. Blackburn shot up to Baseball America's #1 Twins prospect spot and his early season performance has backed that up—he keeps the ball in the ground and doesn't allow many walks. His K-rate is back down to his minor league average but he's maintained effectiveness. Yet another potential 3 starter for the Twins. My guy Baker's rebounded from potentially being the odd man out last year to a solid #2/3-type pitcher (had to use a Bert-ism). As I said all along, very few guys with a K-rate as high and walk rate as low as Bake's turn out to be bad pitchers. He'll always get stung by HRs, but he's going to be a solid pitcher for a long time, even if he leaves the ball up in the zone, stupid Bert.

Joe Nathan
– No surprise here, the dude's awesome. It still doesn't make financial sense for a small budget team to lock up an ace closer to a big deal, but as a fan, I don't care about that.
Morneau/Kubel
– Both of these guys are hitting the ball hard, particularly the Canadian Club. Morneau had an ugly start but has really turned it around and Kubel is good despite the haters. Awesome.

The Bad
Twins broadcasts
– I just heard Dazzle call an A's player "E-Mail Brown." Dick-n-Bert are as obnoxious as ever and KSTP's in-studio guys are awful.
Delmon Young
– Less power and patience than Jason Tyner had last year. Yes, it is early, but this is just a continuation of a multiple-year trend of evaporating power. As the media often reminds us, no one doubts his talent, but at some point the results need to be there.
Bunting
– This team can't bunt; it just can't. Two guys who bunt all the time suck at it, Punto and Gomez. And Span didn't look any better last night.
Liriano
– He's human. His control is non-existent, but it isn't like he's the first guy coming back from Tommy John surgery to have problems. I just want him to progress as the year goes on and to stay healthy. Today's outing was not encouraging.

The Ugly
The Astros Rejects
– Everett's only value is his defense and he can't make a throw across the diamond right now. Sweet. Mike Lamb is off to a terrible start.
Carlos Gomez
– Yes, he's fast. Yes, he's exciting. No, he can't hit worth a lick. He's had 80 games at the MLB level and he's looked completely overmatched the entire time. His strikeout-to-walk ratio is 12-1 and he's K-ed in 27% of his at-bats. U-G-L-Y. Of course, as I type this he hits his first HR of the season…But how long do you let him hack away before sending him to Rochester to get back on track? The Twins have two guys, Span and Pridie, able to spell Gomez at CF. At the very least, he should be moved out of the leadoff spot. Getting on base > speed